Why Vitamin C
3 Reasons why I take Vitamin C supplements.
1.Anti-aging
2.Cure acne
3.Prevent rough skin
There is no adverse effect even if we take too much Vitamin C, because it's comes out from our body quickly.
But it means we should take Vitamin C several times a day, because the time of stay is too short.
Now, I recommend you something awesome!
These are all from iHerb.
We can get High quality product at very low price.
1・LypriCel, Liposomal Vitamin C (called drinkable Vitamin C drip)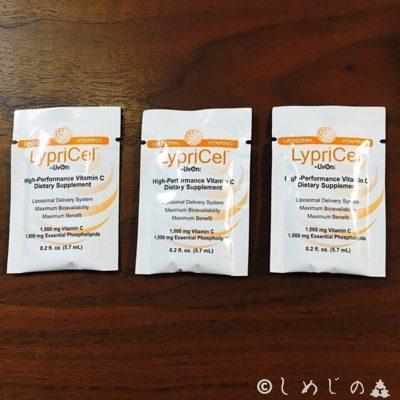 LypriCel, Liposomal Vitamin C, 30 Packets, 0.2 fl oz (5.7 ml) Each
have been purchasing so many supplements in my lifetime, and this is the one!
The best Vitamin C ever!
I truly recommend you this product.
Put in soybean-originated liposomal capsule.
98% Absorption rate! (when you take usual vitamin C more than half of it is passed as waste by your body)
Especially, It works for my acne, sagging face, recovery from fatigue, brightening skin.
We should take it on an empty stomach, I always take this before bed. and realize effectiveness at morning!
Take with one or two ounces of your favorite cool beverage.
It looks like sour but it's not. Just bad-tasting.
Even if it's bad-tasting, you can put up with it for our beauty!
2・Dr. Mercola, Premium Supplements, Liposomal Vitamin C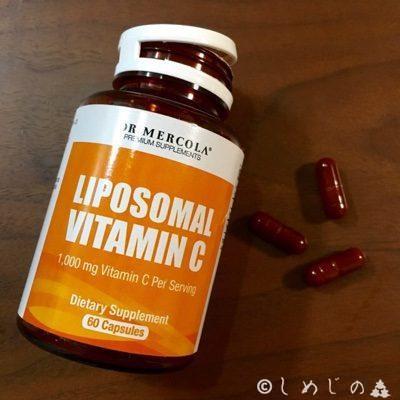 Dr. Mercola, Premium Supplements, Liposomal Vitamin C, 1,000 mg, 60 Licaps Capsules
If you think LypriCel is too expensive to consume everday, I recommend you to get Dr. Mercola, Liposomal Vitamin C.
We can get this a price lower than half the LypriCel!
In addition, I recommend this to the person who don't like taste of LypriCel.
LypriCel is better item, but this Dr. Mercola, Liposomal Vitamin C is good enough to use as a alternative daily supplement.
Take 2 capsule a day.and it works for pulling up my face.
I think it's good to use properly.
3・Madre Labs, Madre-C, Whole-Food Vitamin C Complex
This Madre Labs is inexpensive iHerb own-brand powder-like Vitamin C.
We should take this with purified water, your favorite 100% pure fruit juice.
It's made from wildcrafted Camu Camu Berry Extract, wildcrafted Rose Hips Fruit Powder, Organic Acerola Berry Extract.
It has an effect on acne, brightening skin, acne, rough skin!
I think it's pretty good high-performance Supplement, but for me,
mixing with water using a shaker cup is too much trouble!
So, this product is good for the people who have handmade drinking habit.
4・American Health, Ester-C, 1000 mg with Citrus Bioflavonoids
This is time release processed capsule.
There are many kind of supplements capsules tablets powder etc.
I prefer capsule better than tablet.
If you take this one time, it'll stay 24hours and work on your body.
5・American Health, Super Chewable Acerola Plus, Natural Berry Flavor
This chewable supplement include 500mg Vitamin C a grain.
The reason why I recommend this one is taste. And even it's easy to take!
It is little bit too sweet but, You can take this anytime you want.
I think it's good for snack time, or during work time.
6・Secure Scotland Ascorbic acid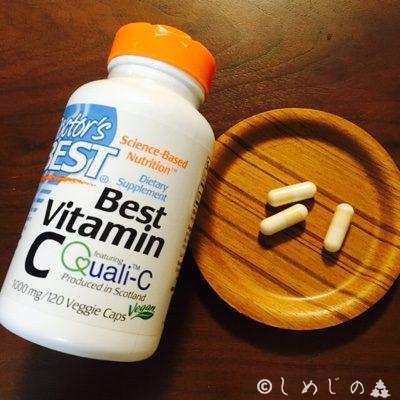 Doctor's Best, Vitamin C, European Quali-C, 1,000 mg, 120 Veggie Caps
Speaking of vitamin C, it is a classic ascorbic acid. However, ascorbic acid is often made mainly in China, and even if you know that there is no safety problem, you are a little worried ….
This vitamin C ascorbic acid is made in Scotland.
I received a high quality evaluation and it comes with a certificate.
It is recommended for people who want to ingest ascorbic acid with confidence